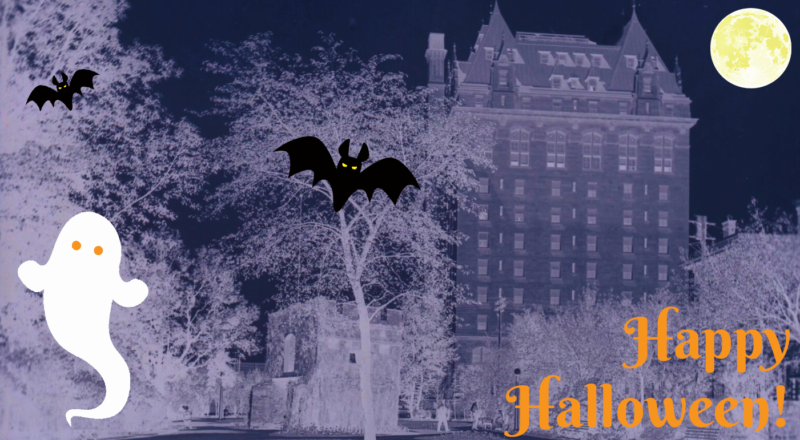 / News

October 22, 2021
Broadway Ghost Walk: Enter for Your Chance to Win!
Congratulations to our winner for four tickets to the spooky Broadway Ghost Walk walking tour on Friday, October 29th, 2021 with the award winning SquarePeg Tours! Get in the Halloween spirit as you travel along Broadway hearing stories of haunted places and why ghosts may be lingering there. The tour starts on the steps of the historic Manitoba Legislative Building at 7:00pm and finishes at the grand Fort Garry Hotel at 8:30pm. Thank you to all those who've entered, the contest is now closed and we hope our winner enjoys the sp👀ky tour! Happy Halloween from Heritage Winnipeg! 🎃
Can't wait for Halloween? Check out our fun Halloween blog to find out if your house is haunted!