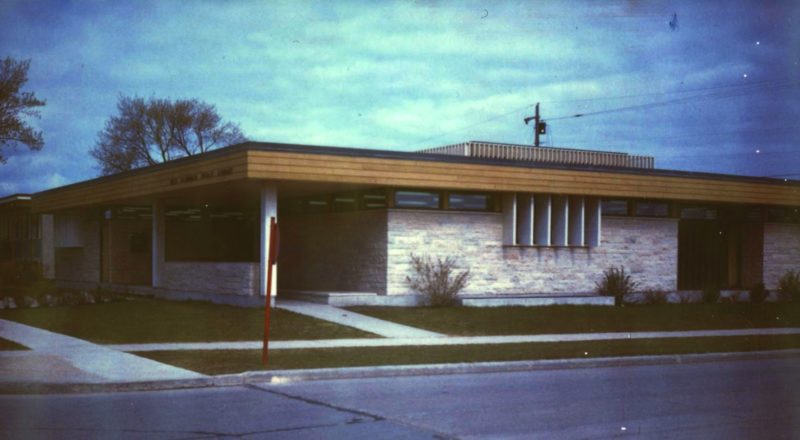 / News

July 4, 2022
West Kildonan Library Closer to Heritage Designation
In a unanimous vote, the Standing Policy Committee on Property and Development, Heritage and Downtown Development supported the nomination of the 1967 West Kildonan Library at 365 Jefferson Avenue for a heritage designation at the meeting on July 4th, 2022. The nomination was recommended by the Lord Selkirk-West Kildonan Community Committee on June 21st, 2022 after it was advocated for by the Friends of West Kildonan Library, with the support of Mynarski Councillor Ross Eadie. Heritage Winnipeg, who has been working with the community, spoke in support of the nomination at the meeting and was pleased with the outcome. Now that this first hurdle has been passed, Heritage Winnipeg is optimistic that the Historic Buildings and Resources Committee will come back later this year with a recommendation to add the West Kildonan Library to the City of Winnipeg's List of Historical Resources. The nomination is an important example being set by the City of Winnipeg, demonstrating good stewardship of their own heritage building through protection and conservation.
Previous news posts about the West Kildonan Library:
Image of the West Kildonan Library circa 1960, from the City of Winnipeg Archives.