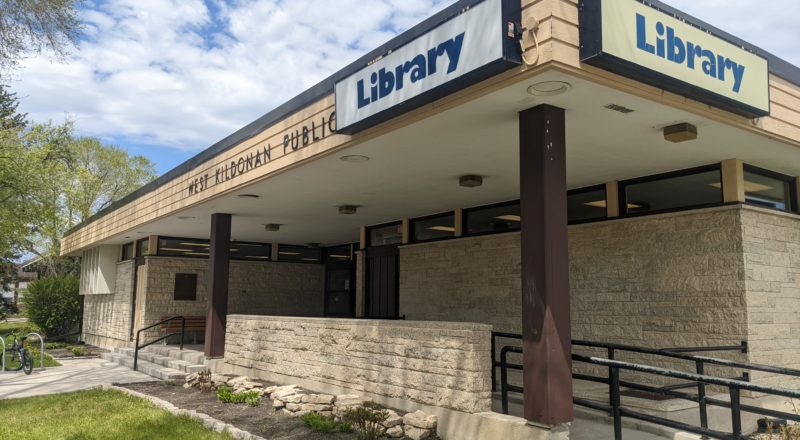 / News

June 21, 2022
First Step Taken Towards West Kildonan Library Heritage Designation
On Tuesday, June 21st, 2022, the Lord Selkirk-West Kildonan Community Committee recommend the West Kildonan Library be nominated for the City of Winnipeg's List of Historical Resources. The recommendation was applauded by the Friends of West Kildonan Library, who are advocating for the heritage designation which would protect the building's character defining elements from alteration and prevent demolition. The future of the building was in question in May 2022, when the City recommended the library services be relocated to a leased space in the Garden City Shopping Centre. Following outcry from the community, city councillors voted unanimously to keep the library at its current location. The City of Winnipeg's Planning, Property and Development Committee will now meet on July 4th, 2022 to vote on the nomination recommendation, with the Director potentially adding the building to the Nominated List of Historical Resources at that time.
Over 60 years ago the residents of the independent community of West Kildonan lobbied for a local library to be established. Their efforts were successful and a library was opened in 1962 in the Kildonan Shopping Centre on Main Street. The library quickly outgrew its space and was relocated to the newly built West Kildonan Library building at 365 Jefferson Avenue in 1967. Designed in the modernist style by local architect George A. Stewart, the building was a Canadian Centennial project that came to be cherished by all who used it. After many decades of enjoyment, the building is now in need of renovations to be able to continue to serve its community effectively. Instead of undertaking the renovations, the City of Winnipeg recommended moving the library services to the Garden City Shopping Centre as a cost saving measure. The community was abhorred by the idea of their library being relocated to a mall, noting the proposed new location is inaccessible, has no natural light and lacks a pleasurable atmosphere conducive to reading or learning. After successfully convincing the City to keep the library at its current location, the community now hopes the building will be protected for future generations by a heritage designation.
The Friends of West Kildonan Library, led by Daniel Guenther and Evan Krosney, have championed the nomination of the West Kildonan Library for a heritage designation, along with the support of Mynarski Councillor, Ross Eadie. The nomination was further endorsed by councillors Devi Sharma and Vivian Santos. Heritage Winnipeg is also pleased to help advocate for the cause, noting the many benefits of conserving built heritage. Along with holding a community's history within their walls, heritage buildings create a scene of place and contribute to sustainability while supporting diverse, thriving neighbourhoods.
Previous news post about the West Kildonan Library: