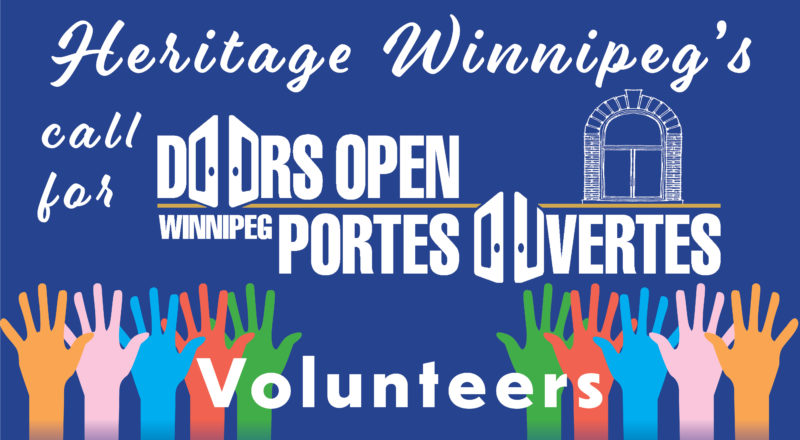 / News

August 11, 2020
Volunteers Wanted for Doors Open Winnipeg 2020!
Are you passionate about Winnipeg's history and enjoy interacting with the public?
Consider volunteering for Doors Open Winnipeg on September 12th and 13th, 2020!
Volunteering for Doors Open Winnipeg helps:
🚪 Foster public awareness and understanding of community history and local architecture
🚪 Inspire civic pride and allow Winnipeggers to be tourists in their own city
🚪 Encourage involvement in heritage conservative and redevelopment projects
🚪 Recognize and celebrate those Winnipeg buildings which best exemplify the qualities and values of heritage
Opportunities are available for both ambassadors and tour guides. If you love being active in your community, have an interest in architecture, history, heritage or city planning, enjoy sharing your knowledge, and care about Winnipeg, then we need you!