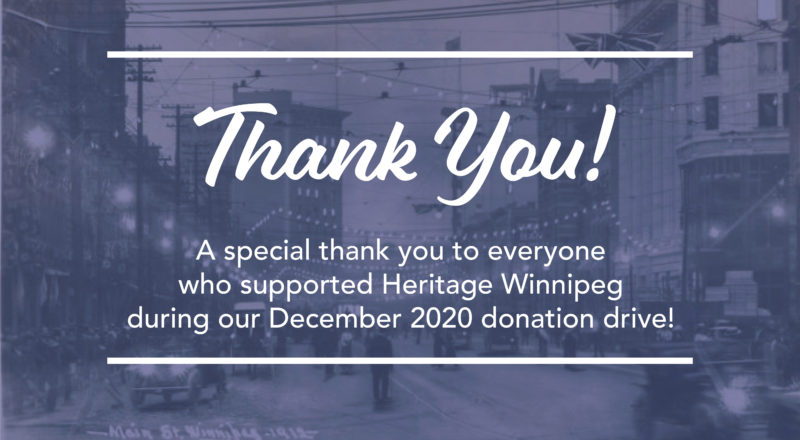 / News

January 19, 2021
Thank You! December 2020 Donation Drive
A special thank you to everyone who supported Heritage Winnipeg during our December 2020 Donation Drive! It was a huge success and allows us to continue doing our important work advocating for and celebrating Winnipeg's irreplaceable built heritage. Thank you for your support during these challenging times!
Missed our Donation Drive? You can still donate and help save our community's heritage!
On behalf of the Board of Directors, staff and volunteers,
we appeal to your generosity and thank you in advance for your support!