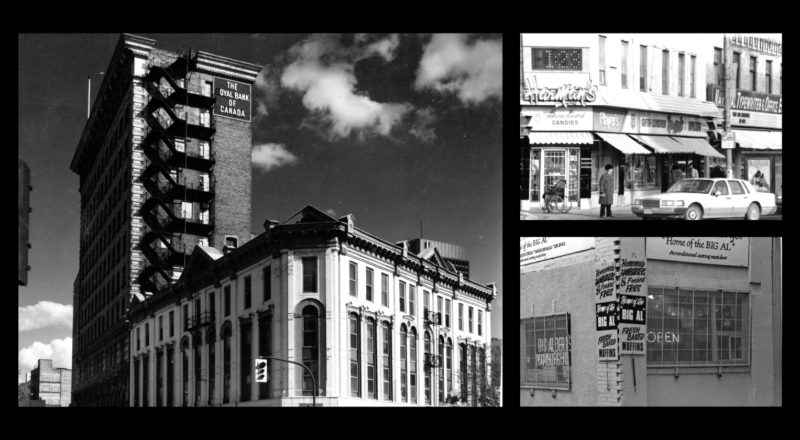 / News

June 1, 2023
The Photography of James Hammel: A Beautiful Legacy
James Hammel was a photographer who captured Winnipeg in all its glory through his lens. Born in the United States in 1942, Hammel moved to Winnipeg after completing a degree in photography in 1970, becoming a proud dual citizen when he obtained his Canadian citizenship in 2006. He shared his talent with others at Red River Community College, where he taught photography from 1971 until 1991. He also had a photography studio on Osborne Street.
Hammel's love for our city and its built heritage clearly shines through his stunning photography. He was a long time member of Heritage Winnipeg and was an advocate for protecting historic buildings in the city. Through his photographs, Hammel showed the world the Winnipeg he saw, a vibrant and architecturally spectacular city filled with compelling character. It is a Winnipeg that everyone would want to be a part of, a place worthy of conservation.
On July 24th, 2020, Hammel sadly passed away. His partner, Noni Whiteway, then generously donated his photographs to Heritage Winnipeg. It is a wonderful gift that will allow us to share Hammel's Winnipeg with an enthusiastic audience, and help the public better understand why our built heritage deserves to be protected. Heritage Winnipeg would like to sincerely thank Whiteway for her wonderful gift, Hammel's photographs will be very much treasured!