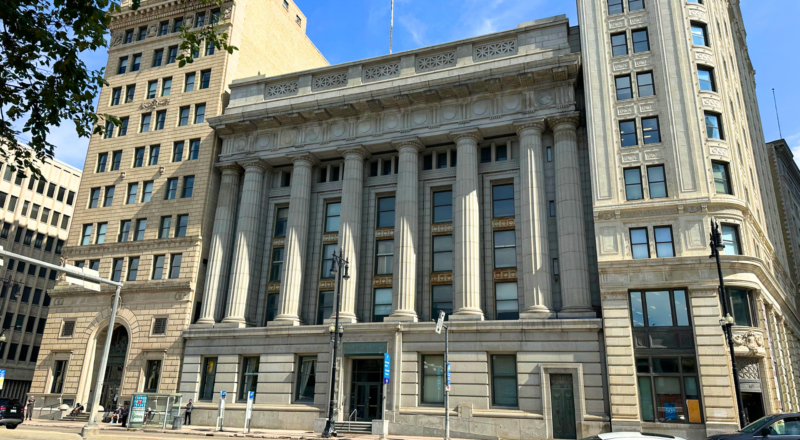 / News

September 4, 2023
Millennium Centre Denied Critical Capital Funding
On behalf of 389 Main Street Heritage Corporation, Heritage Winnipeg was "very disappointed" to receive news in August that our beautiful historic Millennium Centre at 389 Main Street did not receive ANY redevelopment funding in the last and final intake for the provincial Arts, Culture and Sport in Community Fund for large capital projects. With an intake in 2022 and another one in April of 2023, the Province provided a fund of $100 million dollars to help support the heritage, arts, cultural and sport sectors.
We submitted an application to the Province earlier this year with hopes of being approved. We thought it was well overdue for the Province to invest in our invaluable built heritage! This funding would help support Winnipeg's first ever heritage centre as part of downtown revitalization, sustainable development in a national historic site, increased occupancy and street synergy on Main Street, and allow this building to thrive as a private and public venue. As the future home of Heritage Winnipeg, redevelopment of the Millennium Centre would allow us to provide more free community events, workshops, and educational programming. It would also include affordable commercial space for non-profits on the upper floors to allow for financial sustainability.
Unfortunately, the lack of investment in our built heritage is evident more than ever! We need to have facilities for people to come to for the education and promotion of our city's amazing collection of built heritage. After many years of lack of investment by our city and province we now are seeing the negative effects this is having, particularly in our downtown, along with other organizations that are stewards of heritage properties.