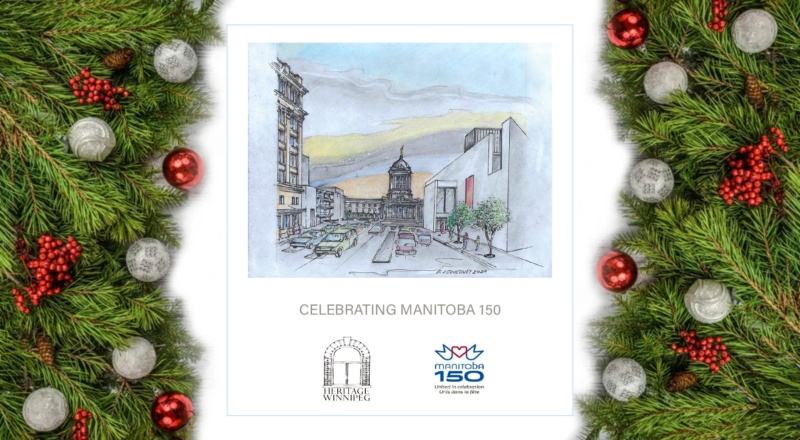 / News

December 6, 2021
Heritage Winnipeg's Christmas Gift Guide!
Happy Holidays from Heritage Winnipeg! All season long shoppers will receive a FREE commemorative print celebrating Manitoba 150 by Robert Sweeney with each order! Our online store has a variety of books, Robert Sweeney prints and other great gifts for the holidays.
Are you a Heritage Winnipeg member? Check the November member newsletter for 25% most items in our store!