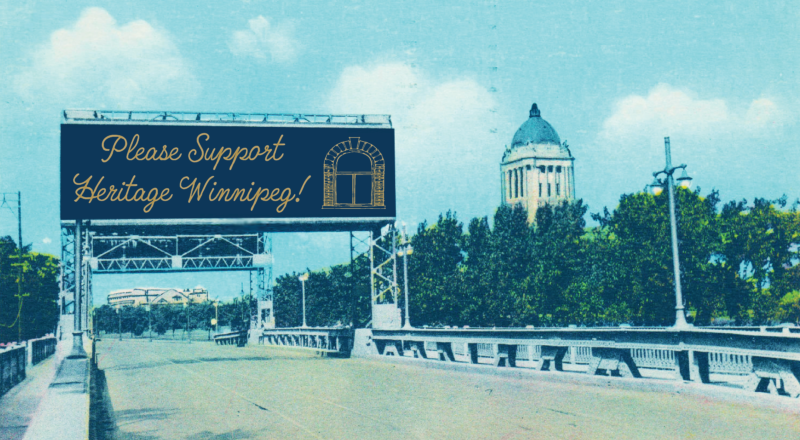 / News

December 1, 2020
Heritage Winnipeg Donation Drive
This has been a financially difficult year for Heritage Winnipeg due to COVID-19 and we now need your help more than ever! Due to the pandemic, we have not been able to host our Annual Spring Luncheon and Fall Fundraiser, both of which are very important to be able to fund our advocacy efforts, educational projects, the Heritage Winnipeg Blog, Doors Open Winnipeg, the Annual Preservation Awards and more. We are asking for your support today so that we can carry on with our dedicated work and commitment to Winnipeg's built heritage conservation.
Be sure to donate before December 31, 2020 to receive a 2020 charitable tax receipt.
On behalf of the Board of Directors, staff and volunteers,
we appeal to your generosity and thank you in advance for your support!