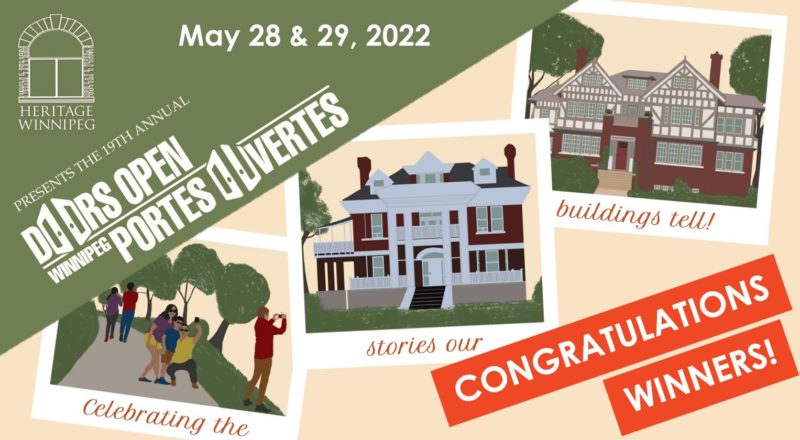 / News

June 7, 2022
Announcing the 2022 Doors Open Winnipeg Winners!
The entries have been reviewed and the votes have been counted… Heritage Winnipeg is now pleased to announce all the winners from Doors Open Winnipeg 2022! A big thank you to all the hosts and volunteers for their outstanding efforts during weekend, you make it possible to share the stories our buildings tell. And thank you to everyone who voted and participated in the contests, we hope you had a wonderful Doors Open Winnipeg 2022 and will join us again next year on May 27th and 28th, 2023!

The winners of the 12th Annual People's Choice Awards are:

The winner of the Social Media Contest is: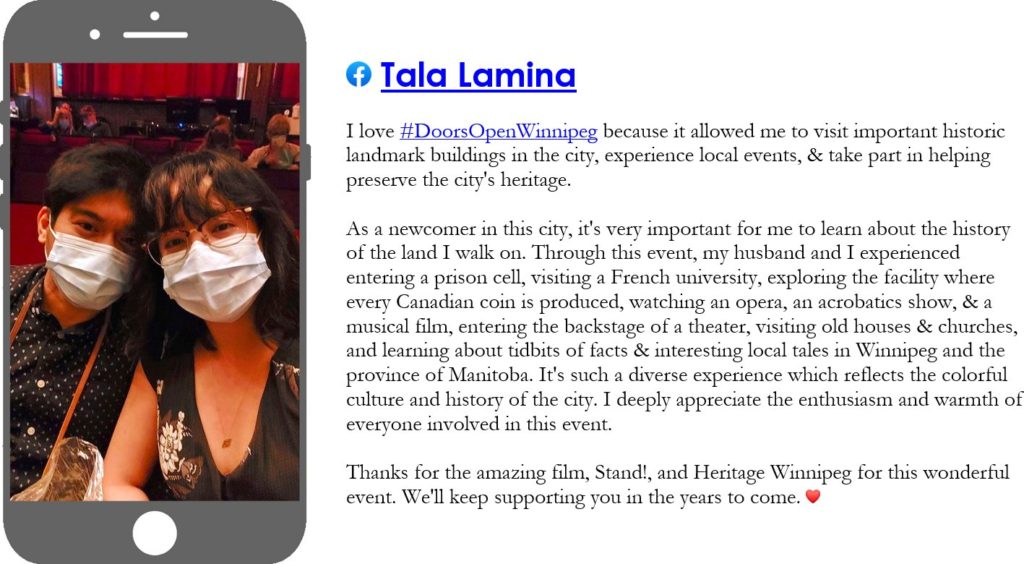 Congratulations to the winners of the Scavenger Hunt!