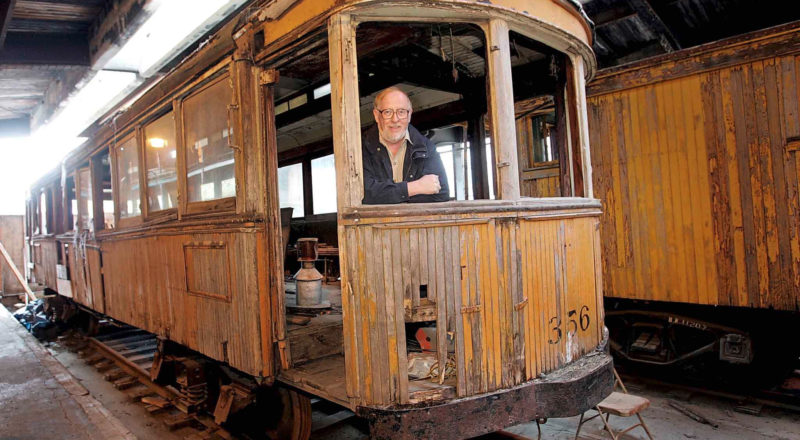 / News

July 15, 2019
Remembering David McDowell
'Prince' of the city
Educator and passionate historian David McDowell led charge for protection of Winnipeg's architectural heritage
By Tessa Vanderhart
Winnipeg Free Press, July 15, 2019
Read the full article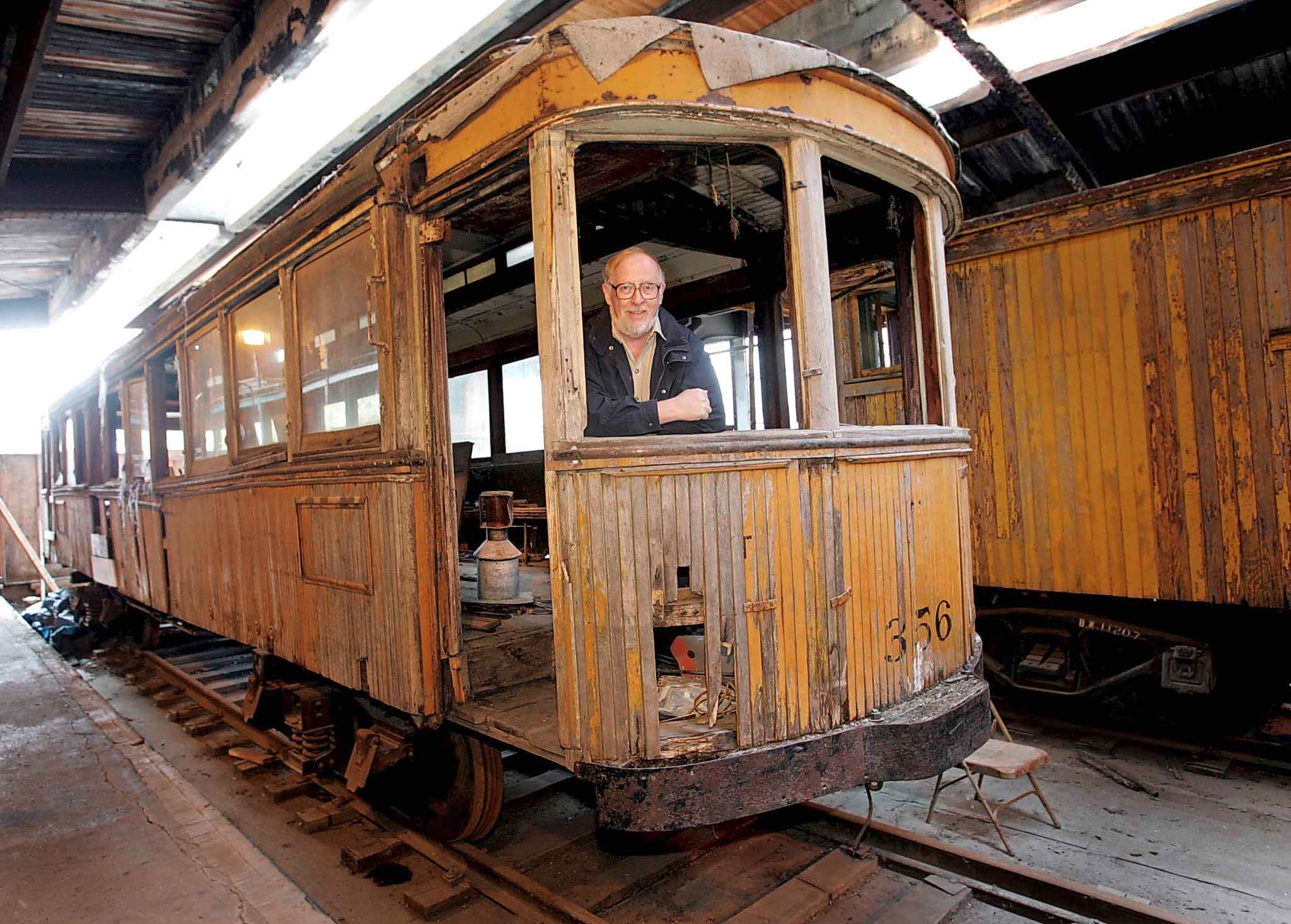 WAYNE GLOWACKI/WINNIPEG FREE PRESS FILES – David McDowell posed in Streetcar 356 for a Winnipeg Free Press story in 2005. His heritage colleagues vow to complete the project as a tribute to him.
"They call him "the father of Winnipeg's heritage movement," because without David McDowell, landmarks such as the Millennium Centre and Dalnavert might be ancient history…
"The fact that we have so many wonderful old buildings in downtown… it wasn't solely him but it required someone who had the enthusiasm, the drive, the knowledge, and he had all of those things," he said…
But that barely scratches the surface of all the hats he wore: president of the Manitoba Historical Society, Manitoba governor for the National Trust of Canada, co-chair of Streetcar 356, and he was involved with Upper Fort Garry and the Centennial Farm Award…
"He was a teacher, educator, quick wit, quick study, always telling bad jokes — groaners — with a twinkle in his eye," said Stothers, who worked with McDowell to restore Winnipeg's last streetcar to its former glory."