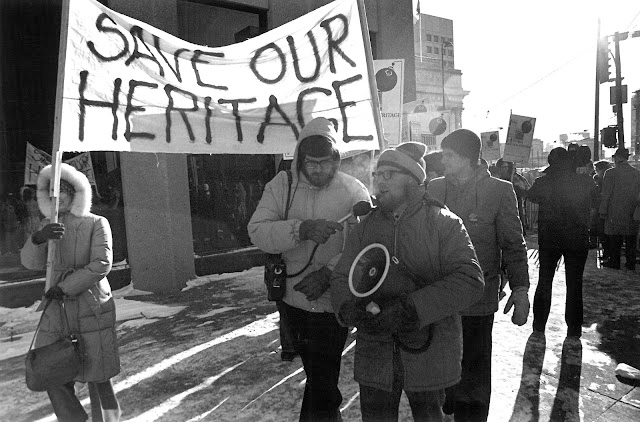 / News

June 24, 2019
In Memoriam
Remembering David McDowell: 1938-2019
We are saddened by the news of David McDowell's passing. A long-time volunteer and advocate, David was the father of Winnipeg's heritage movement and a past president of Heritage Winnipeg. We will miss his enthusiasm, knowledge, and insight.
To learn more about his accomplishments, read our blog post from the Millennium Legacy Fundraising Reception held in his honour in December 2015.
David's obituary in the Winnipeg Free Press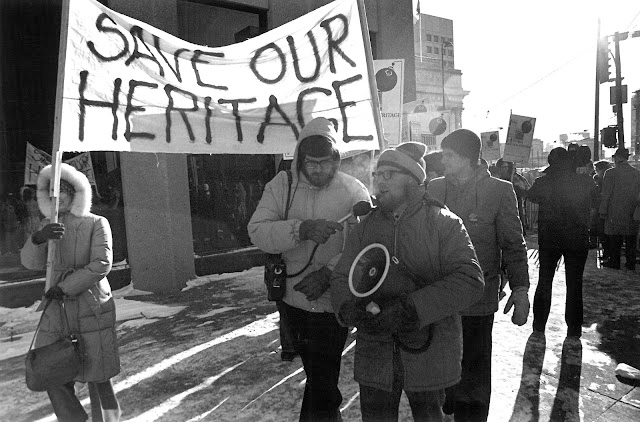 David on the right (with the loudspeaker) at a protest against the demolition of 395 and 389 Main Street.