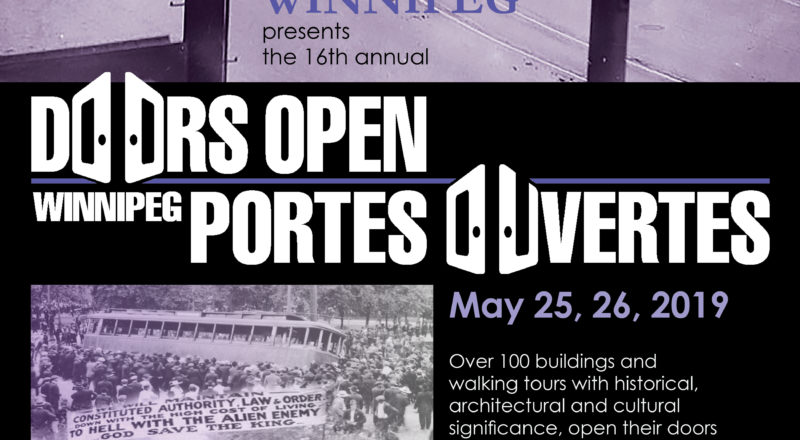 / News

May 28, 2019
Doors Open Winnipeg 2019
Thank you to everyone who came out this year!
Doors Open Winnipeg 2019 was a blast and we had a great event this year! Please come back in 2020, when we will be celebrating the 150th anniversary of Manitoba!
Special Thanks to all our sponsors and volunteers. It is due to your commitment that Heritage Winnipeg is able to host Doors Open Winnipeg every year. We couldn't do it without you and we are especially gratefull!