/ Blog

May 22, 2019
The Last One Standing: The Ukrainian Labour Temple
The Ukrainian Labour Temple (591 Pritchard Avenue) is the only surviving labour hall associated with the events of the Winnipeg General Strike. In the early twentieth century, labour halls were meeting places for unions to discuss social activities, campaigns, and strikes. In 1919, the Ukrainian Labour Temple was the hub for Ukrainian culture, farmer political activism, and the trade union movement.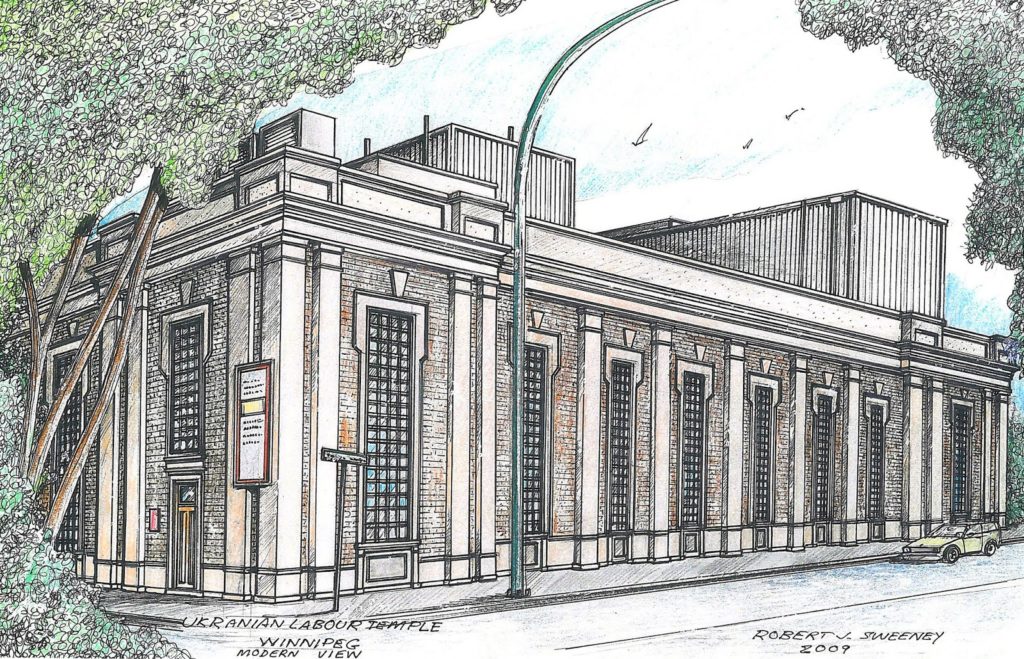 A drawing of the Ukrainian Labour Temple in 2009 by Robert Sweeney. Source: Heritage Winnipeg files.
The Ukrainian Labour Association, who built the temple, celebrated its 100th anniversary in 2018. This past February, the building also celebrated its centennial!
For this year's Doors Open Winnipeg, the Temple will be open Saturday (May 25) and Sunday (May 26) from 11:00 am to 5:00 pm, with food, dancing, singing and tours from 12:00 pm to 4:00 pm. The oldest mandolin orchestra in Canada, the second oldest on the continent, will be playing during Doors Open at 1:15 pm and 1:00 pm on Sunday.
Today, I visited the Ukrainian Labour Temple to take photos. Here are some of the beautiful parts of the building you can see in person this weekend.
*****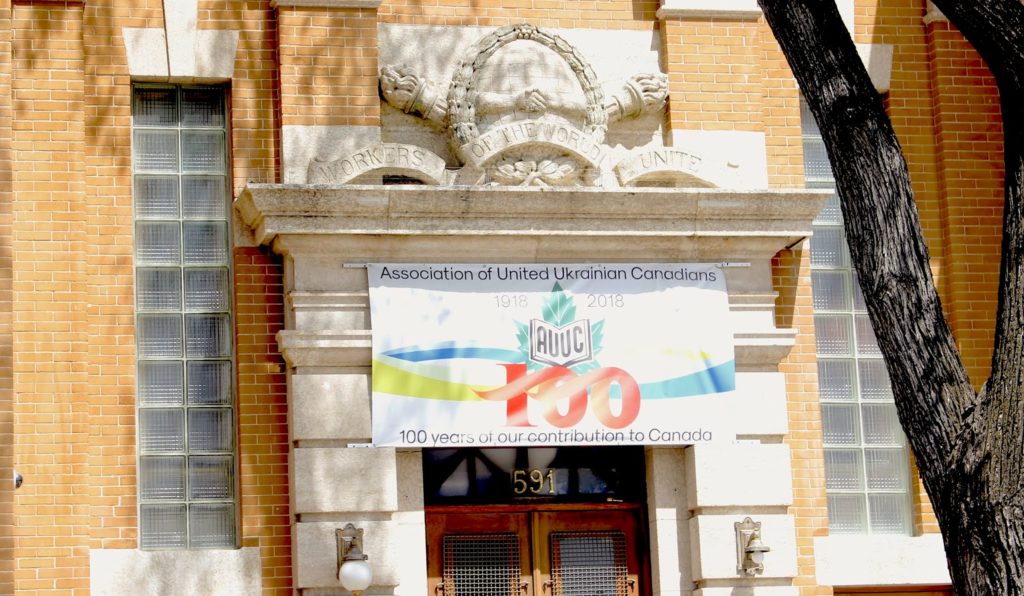 #1: Workers of the World, Unite – From the front entrance of the building, part of the original structure in 1919.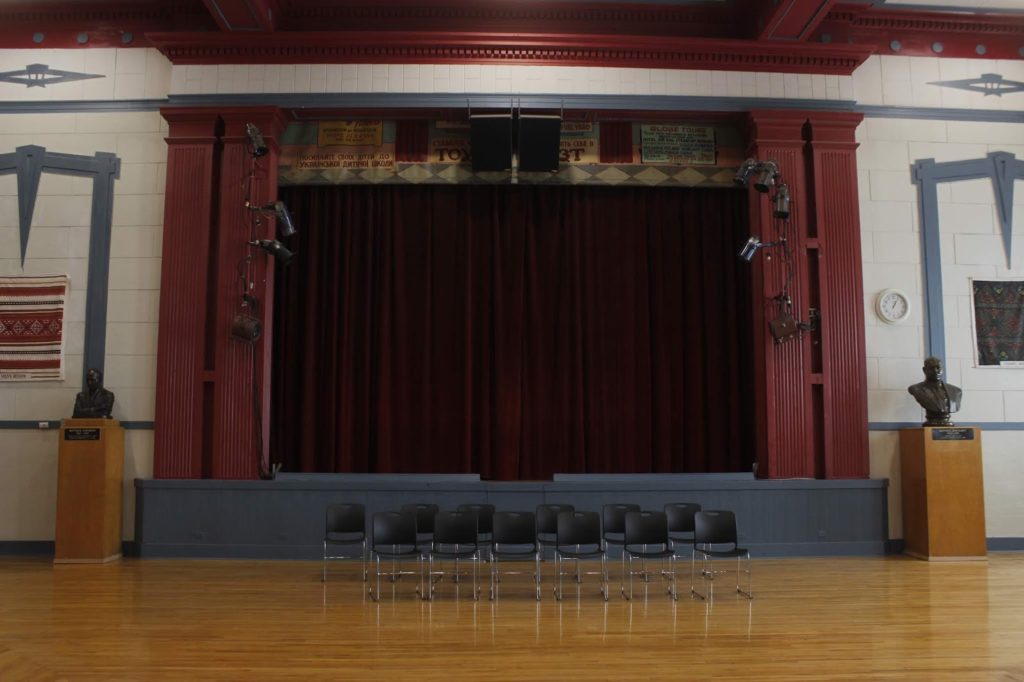 #2. Dance hall and stage.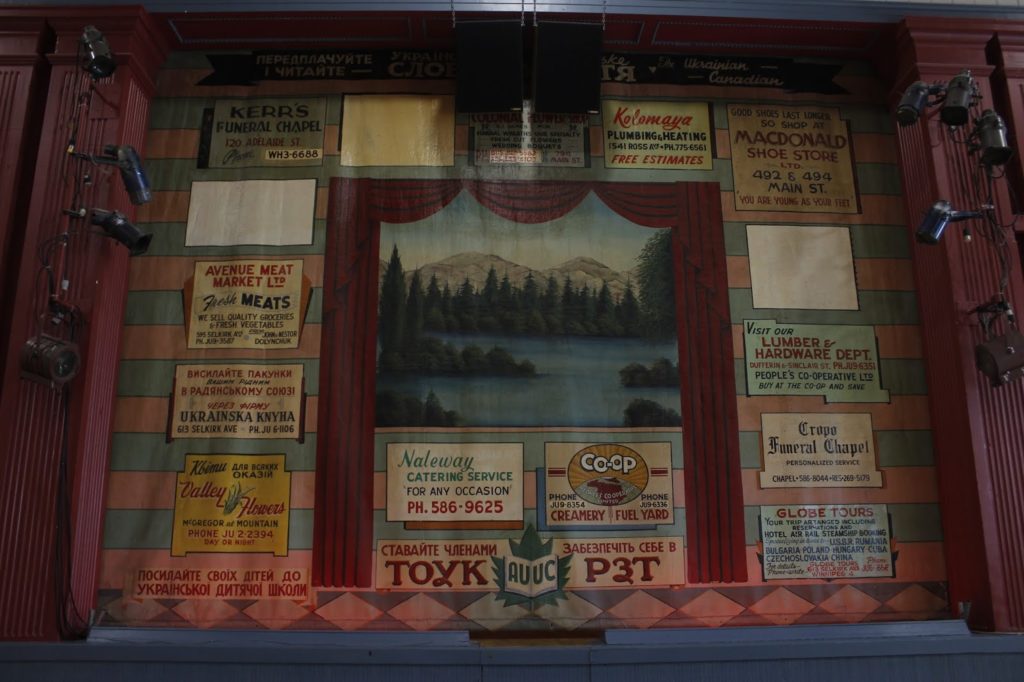 #3: Hand-painted fire curtain with advertisements on one side and an original landscape-backdrop on the other. (FRONT)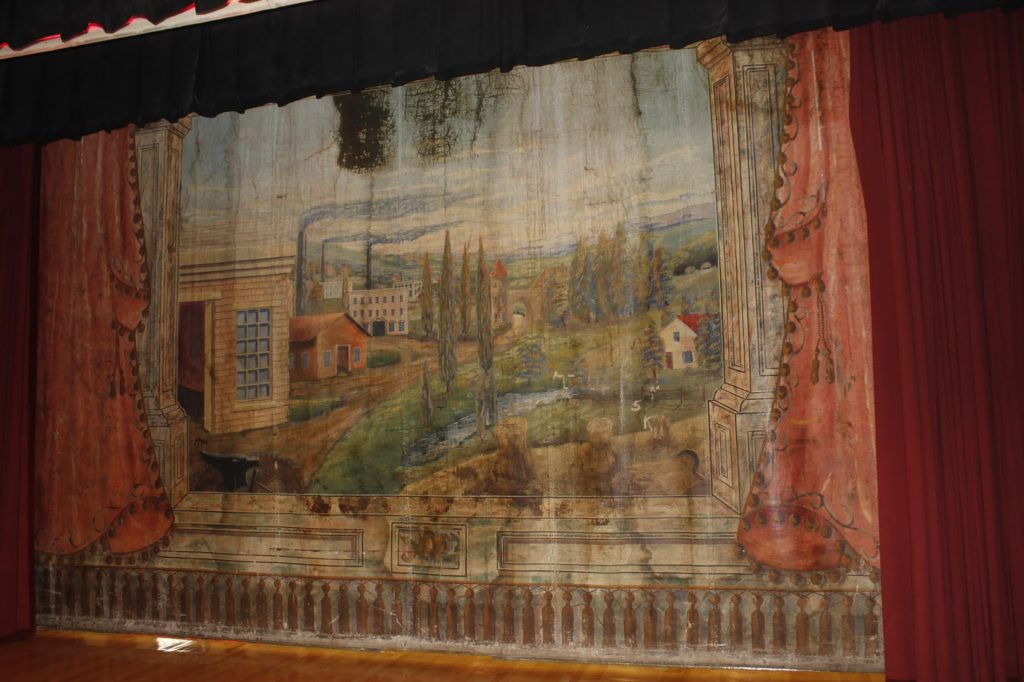 (BACK)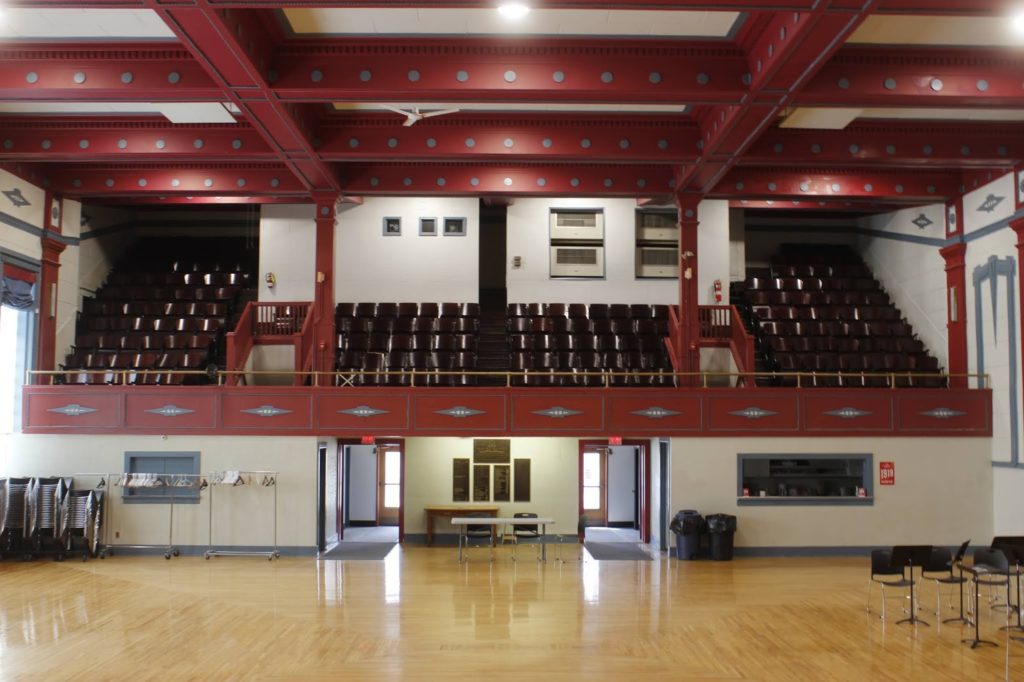 #4. The view from the stage and a closer look at the original seating.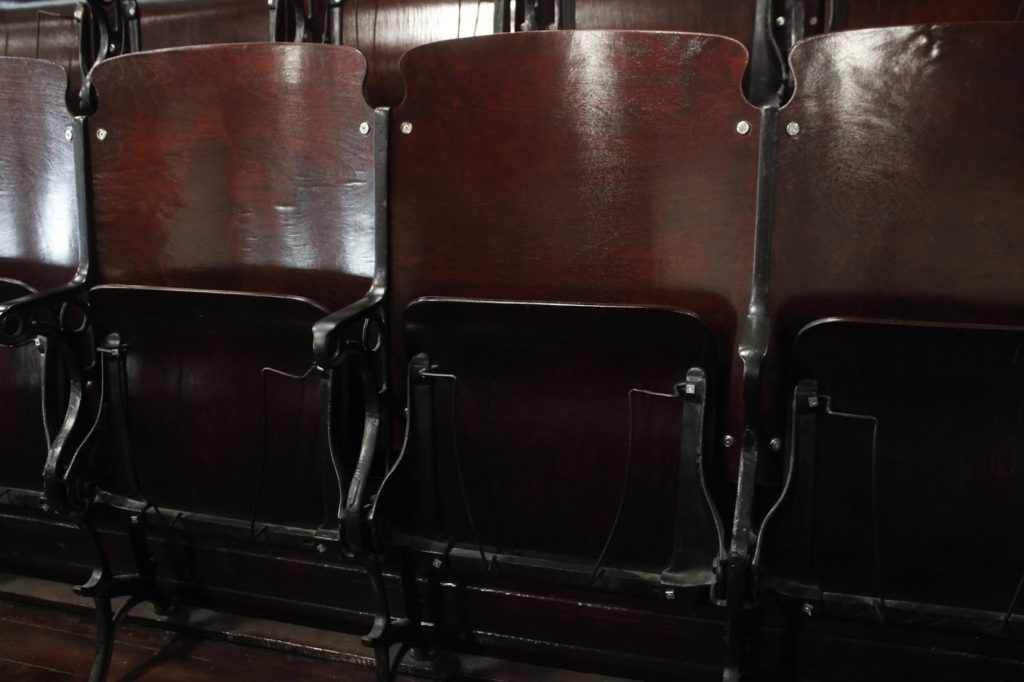 Notice the wire under on the bottom of the seat? That was for gentleman to put their hats when they would come to watch plays or films.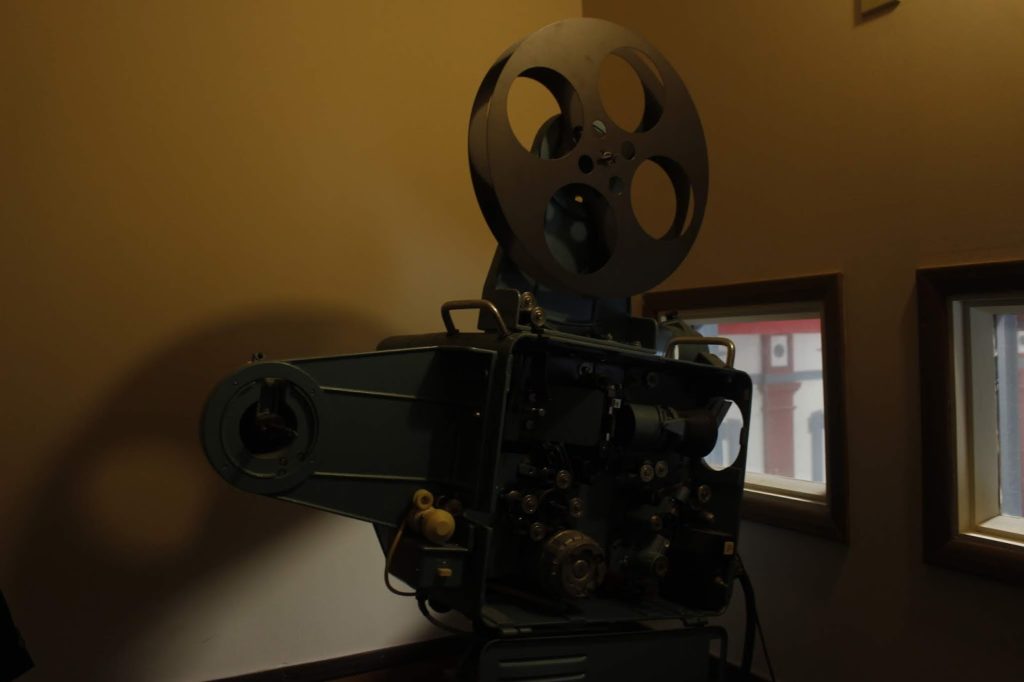 #5: The original cameras used to project films. Most of the movies played were from the Soviet Union.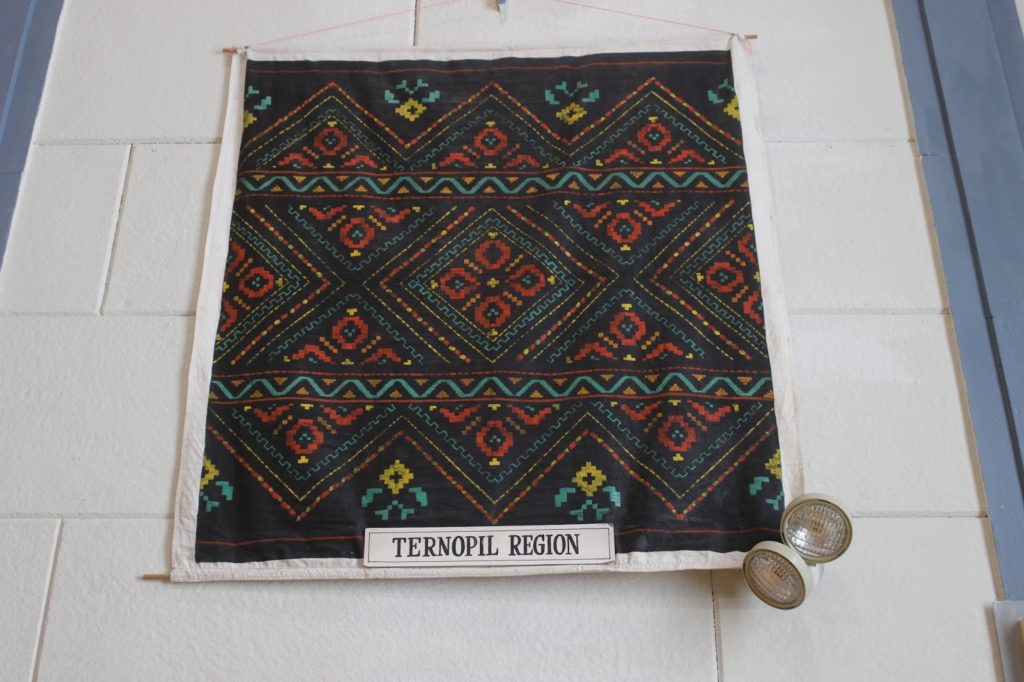 #6: Embroideries from certain Ukrainian regions.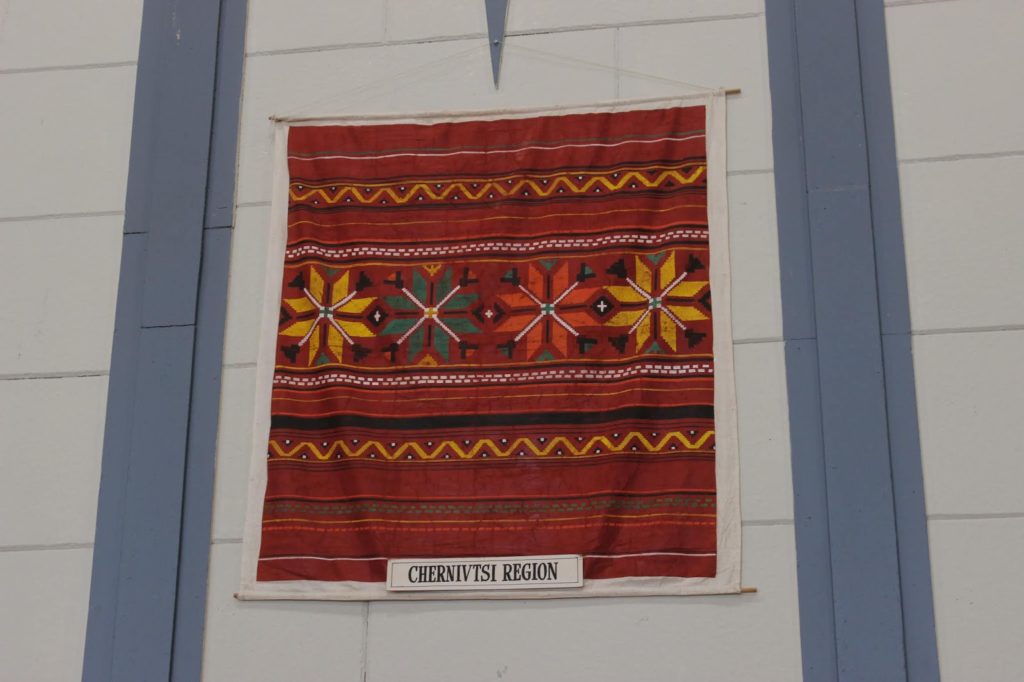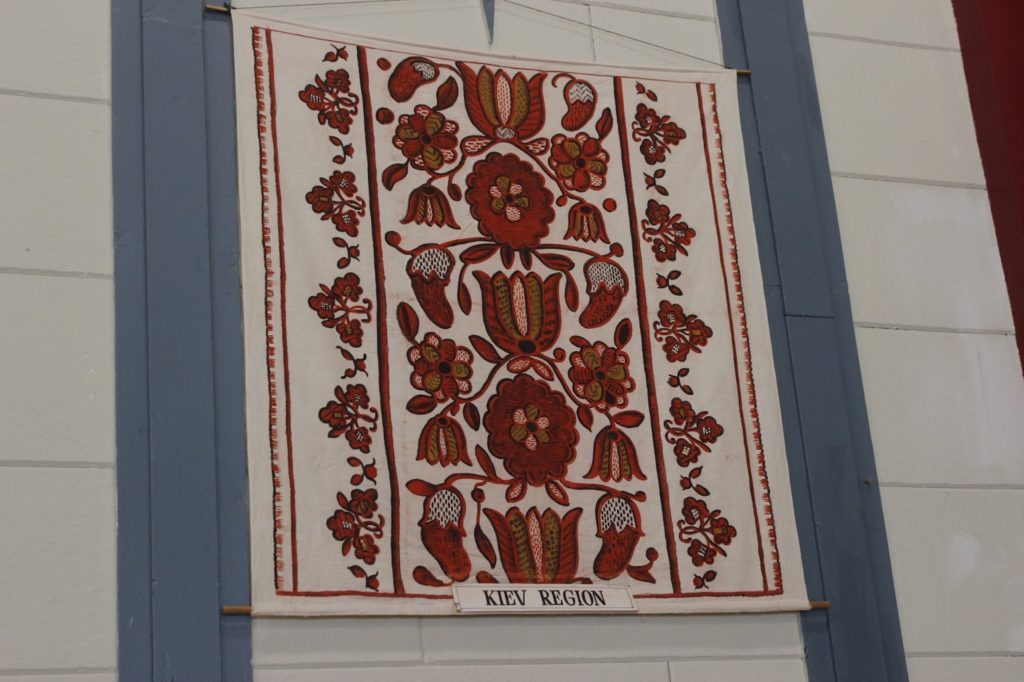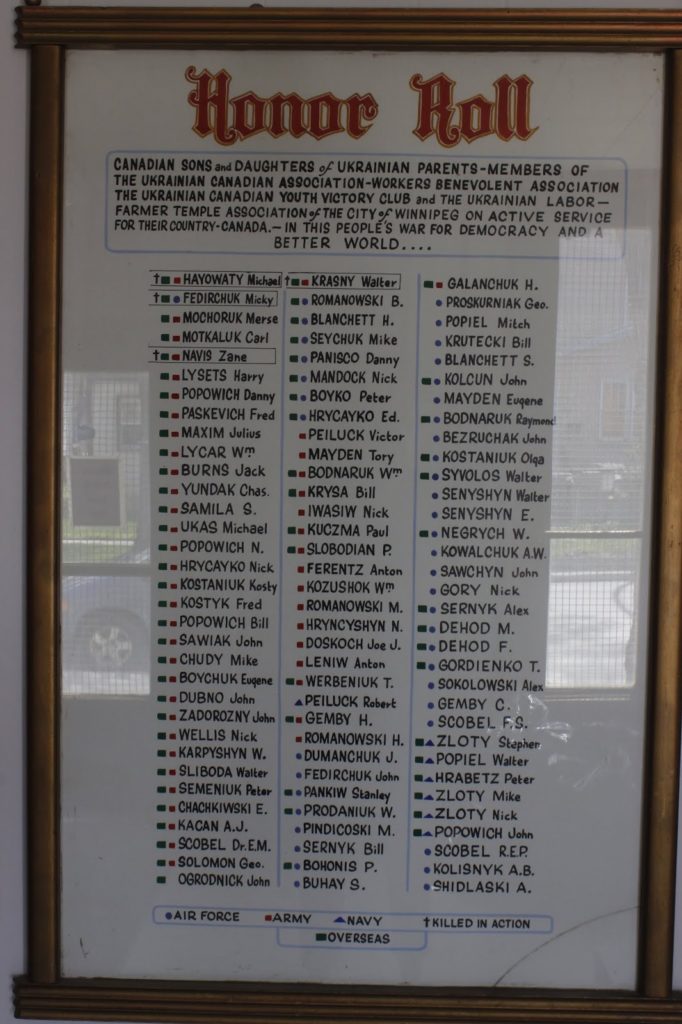 #7: Original artifacts from both World Wars.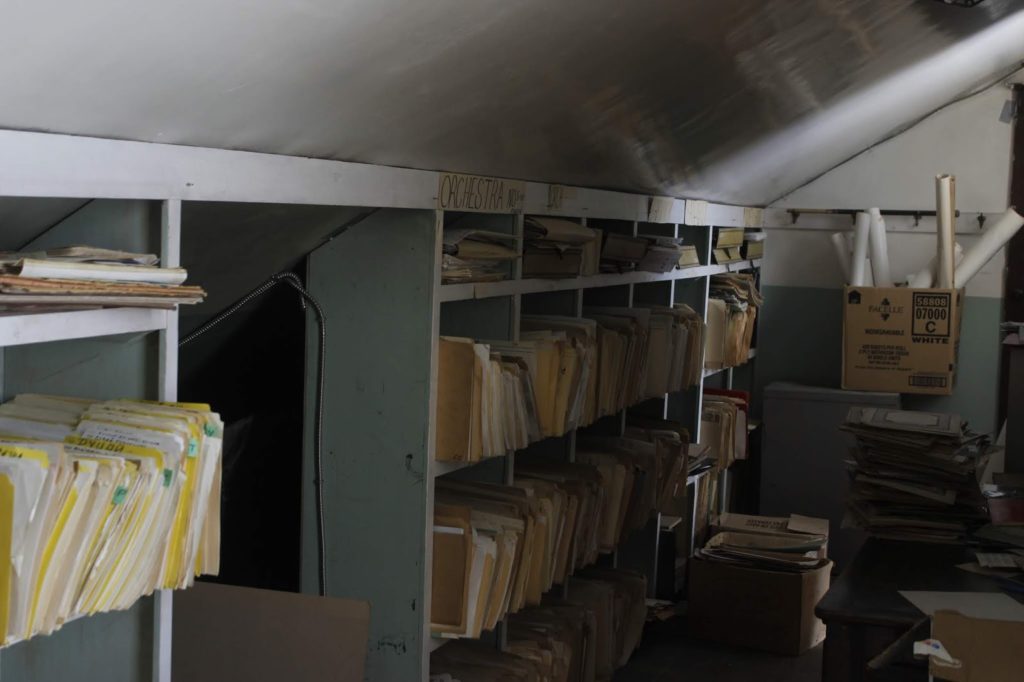 #8: Archives room full of thousands of historical documents.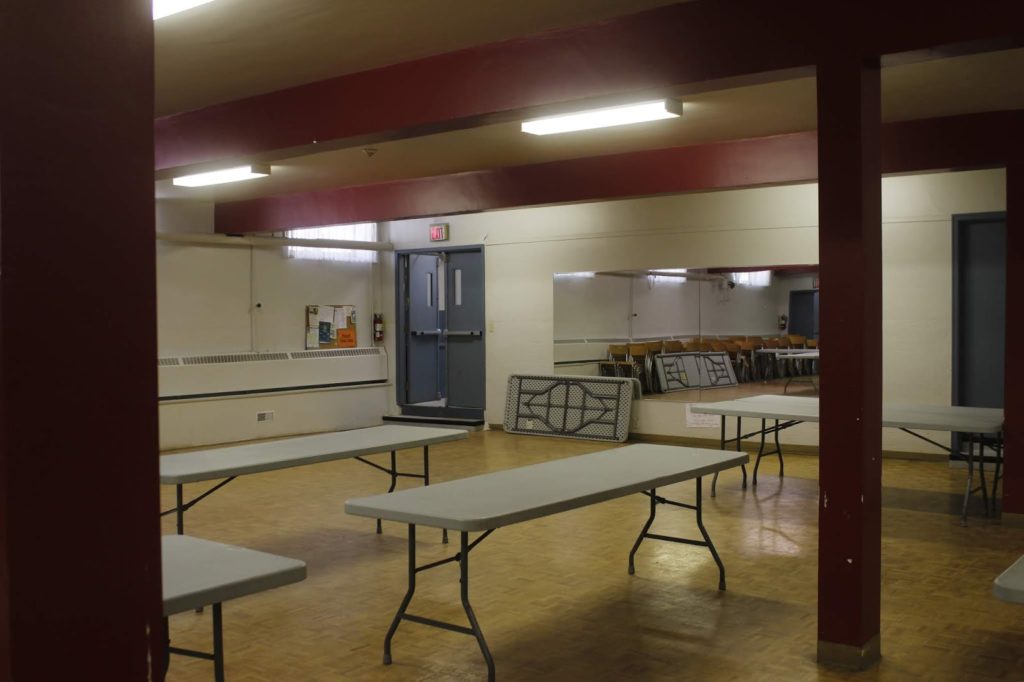 #9: The social hall – originally built in the 1950s. Rumour has it there may be perogies for hungry folks during Doors Open!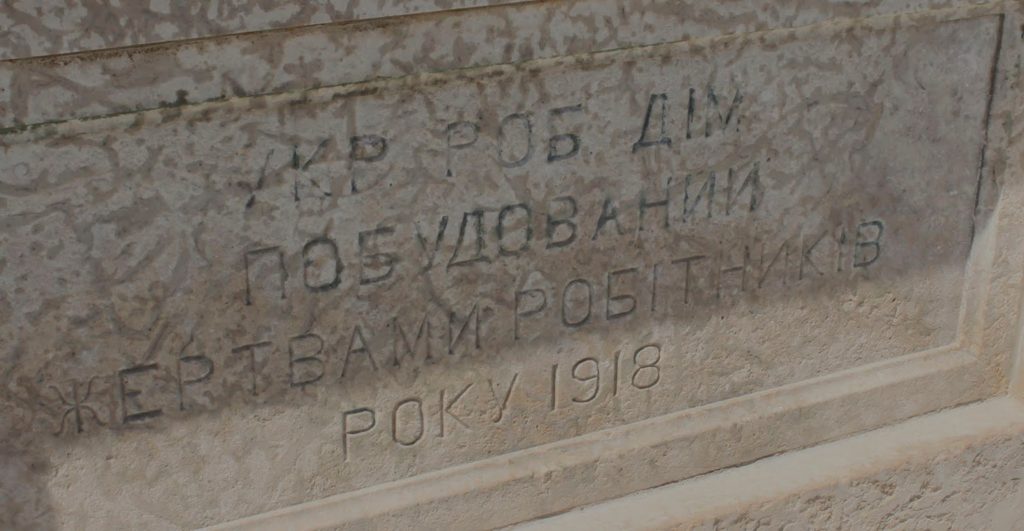 #10: The historical engraving that marked the building of the Temple.
*****
Want to learn more about the history of the Ukrainian Labour Temple?
Check out our
blog post
from a few years ago!
And for click here for everything you need to know about Doors Open Winnipeg!
Written by Riva Billows for Heritage Winnipeg