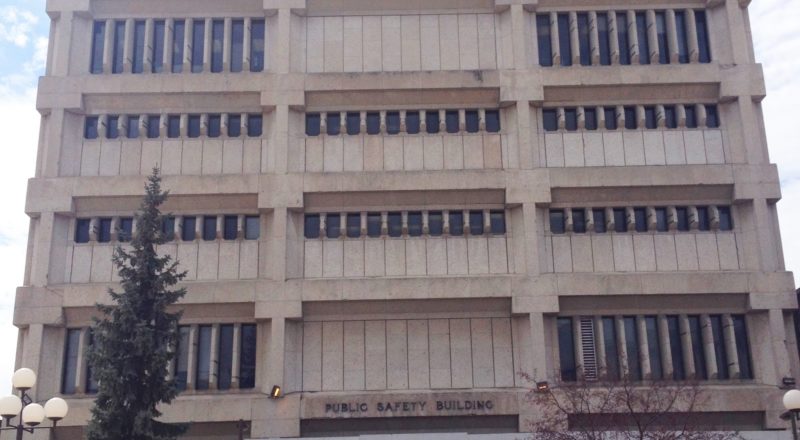 / Blog

April 14, 2016
Modernism and Brutalism in Winnipeg: The Public Safety Building
Most people think of Victorian era buildings as "historic," but it is easy to
forget that modernist buildings are a part of history, too. They are a more recent part, but they are still important when it comes to the elements that have shaped our city.
Modernism was a movement of artistic and cultural changes that emerged in the 19th
century.
There are
different styles of modernist architecture, and the Public Safety Building is a great example of modernism in Winnipeg.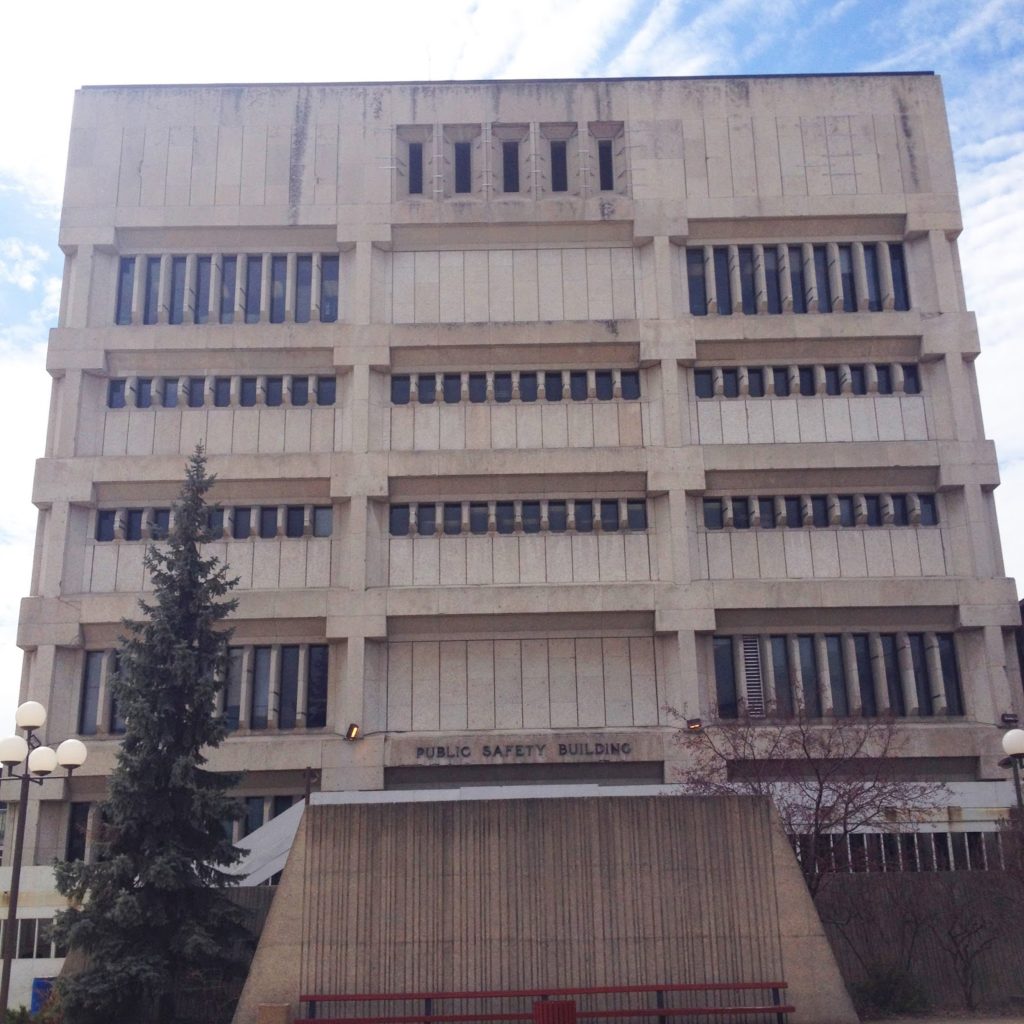 Local
architect Les Stechesen designed the Public Safety Building in 1965, and it opened
in 1966. At the time, Stechesen was working with an architectural firm called
Libeling Michener & Associates.
Stechesen
has worked on over 100 buildings. Two notable ones in Winnipeg he's worked on
are Pantages Playhouse and The Home of The Royal Winnipeg Ballet.
The
Public Safety Building was designed with the brutalist style of architecture.
Brutalism is a style within the modernist movement. Brutalism was popular from
the 1950s to the mid 1970s. The name "brutalist" comes from the French words "
béton brut

,"
meaning "raw concrete."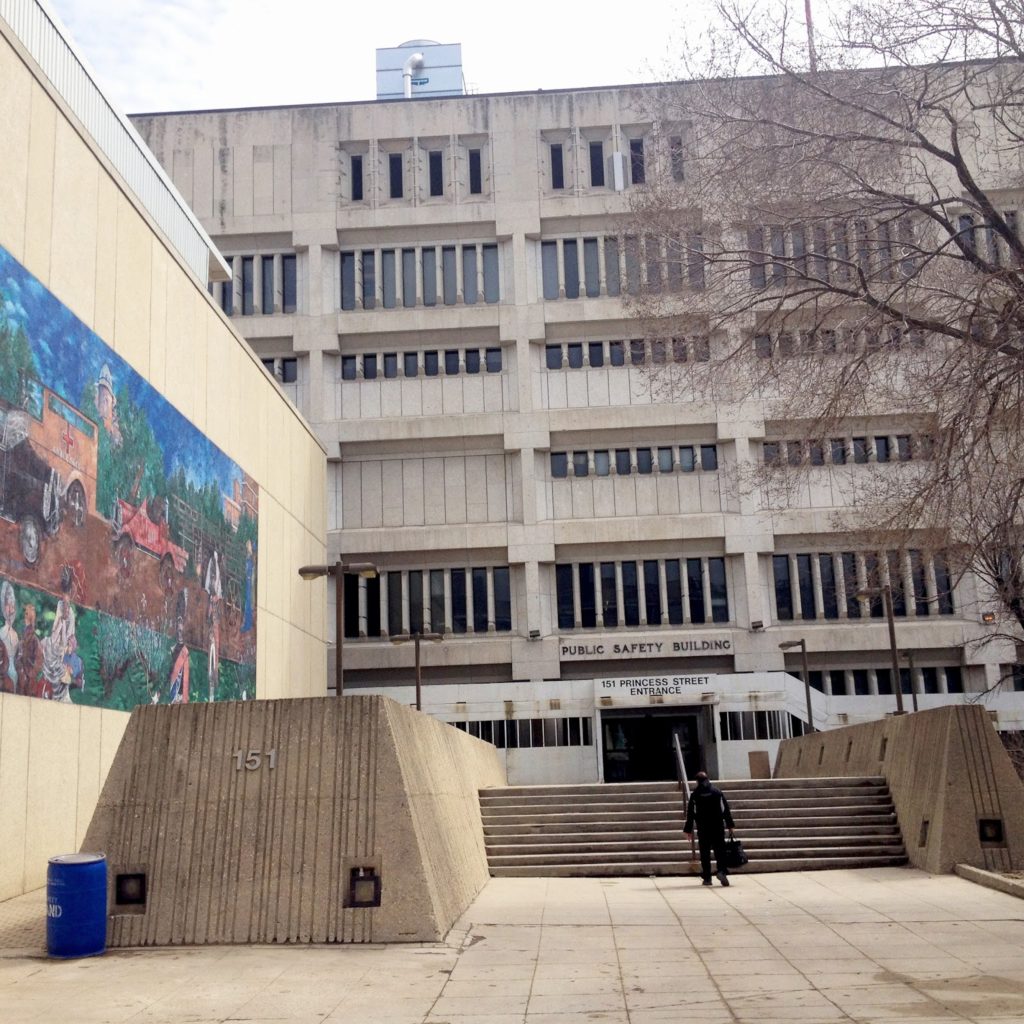 Brutalist
buildings are known for being large, imposing, fortress like structures. And as the name
suggests, they are almost always built using large quantities of concrete.
Due to
its imposing and authoritative nature, brutalism was a particularly popular style for educational
and government buildings.
The
Public Safety Building has been the home to The Winnipeg Police Department
since it was constructed, but now the police are moving out. The police are in
the process of moving to a new building downtown. Questions have been arising for years about what to do with the building, and Mayor Brian Bowman has
stated he would like to see the old Public Safety Building demolished.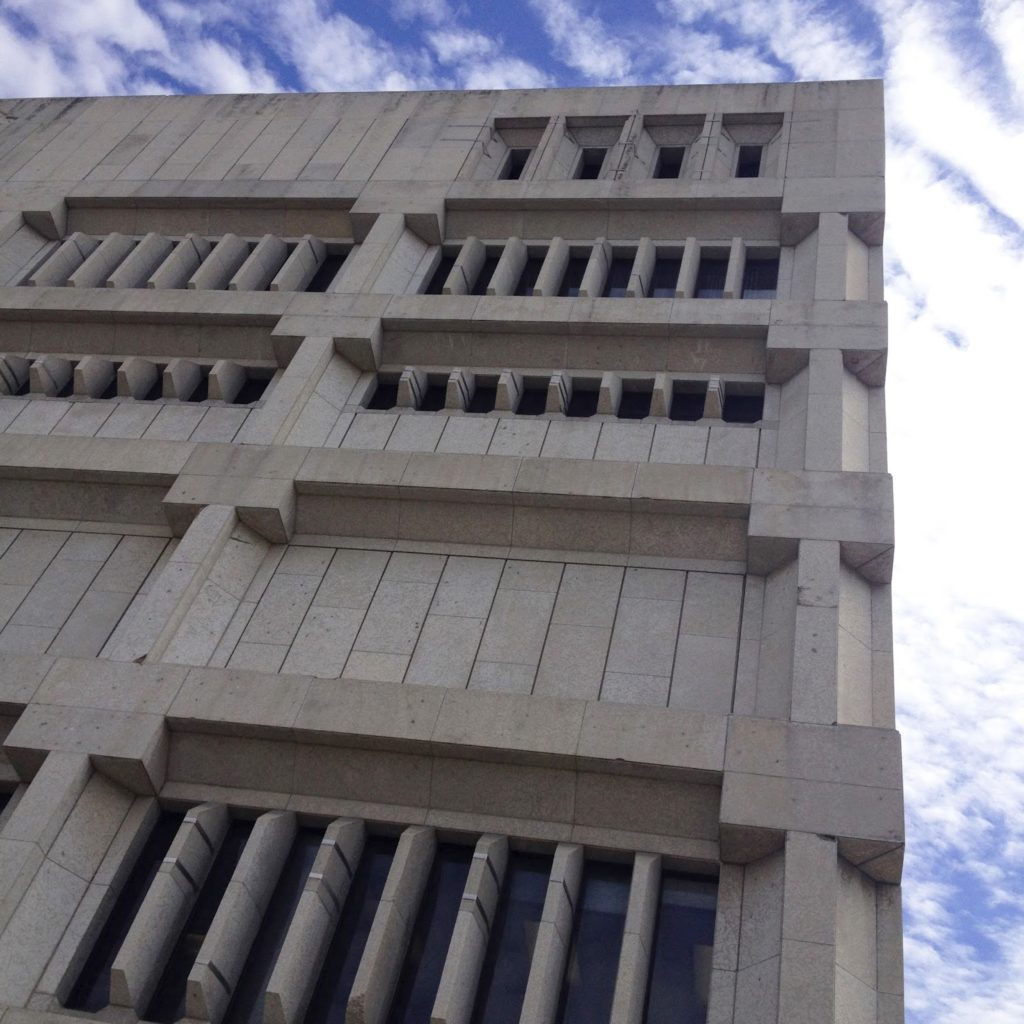 The Public
Safety Building was built with concrete on the exterior, like most brutalist
buildings, but it also used Tyndall limestone, a type of stone that comes from
Manitoba.
An
engineer who was working with Libeling Michener & Associates at the time of
construction made the decision to glue the Tyndall limestone to the concrete,
and now that decision is causing problems.
Over the
years, water has worked its way in between the limestone and concrete, and the two materials have begun to separate. As this began to happen, falling limestone became a safety concern. Steel brackets were put up to hold the
limestone in place.
In 2006,
covered walkways were installed to protect pedestrians from chunks of falling
limestone. The walkways have now been in place for 10 years.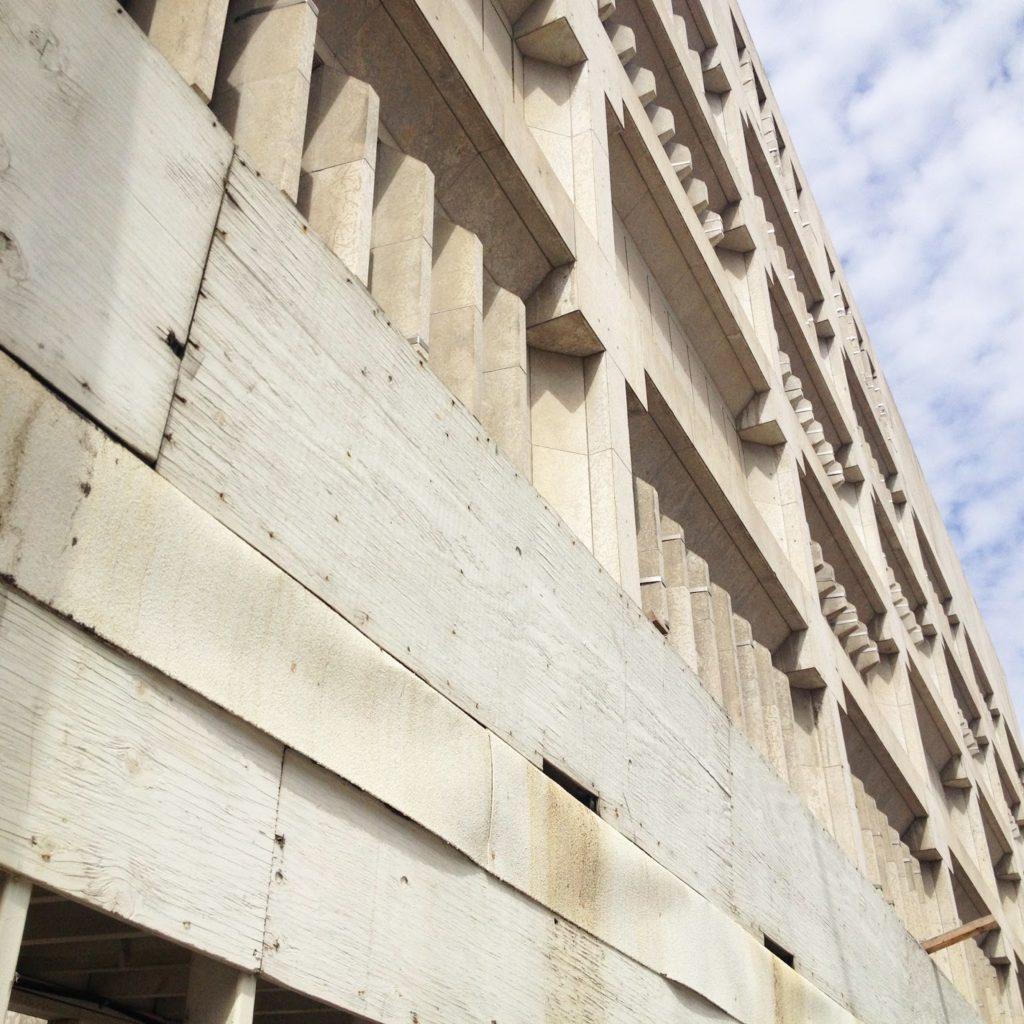 The city says it would need approximately $7 million to fix the exterior problems, and another $66 million to modernize the interior of the building to make it suitable for other purposes.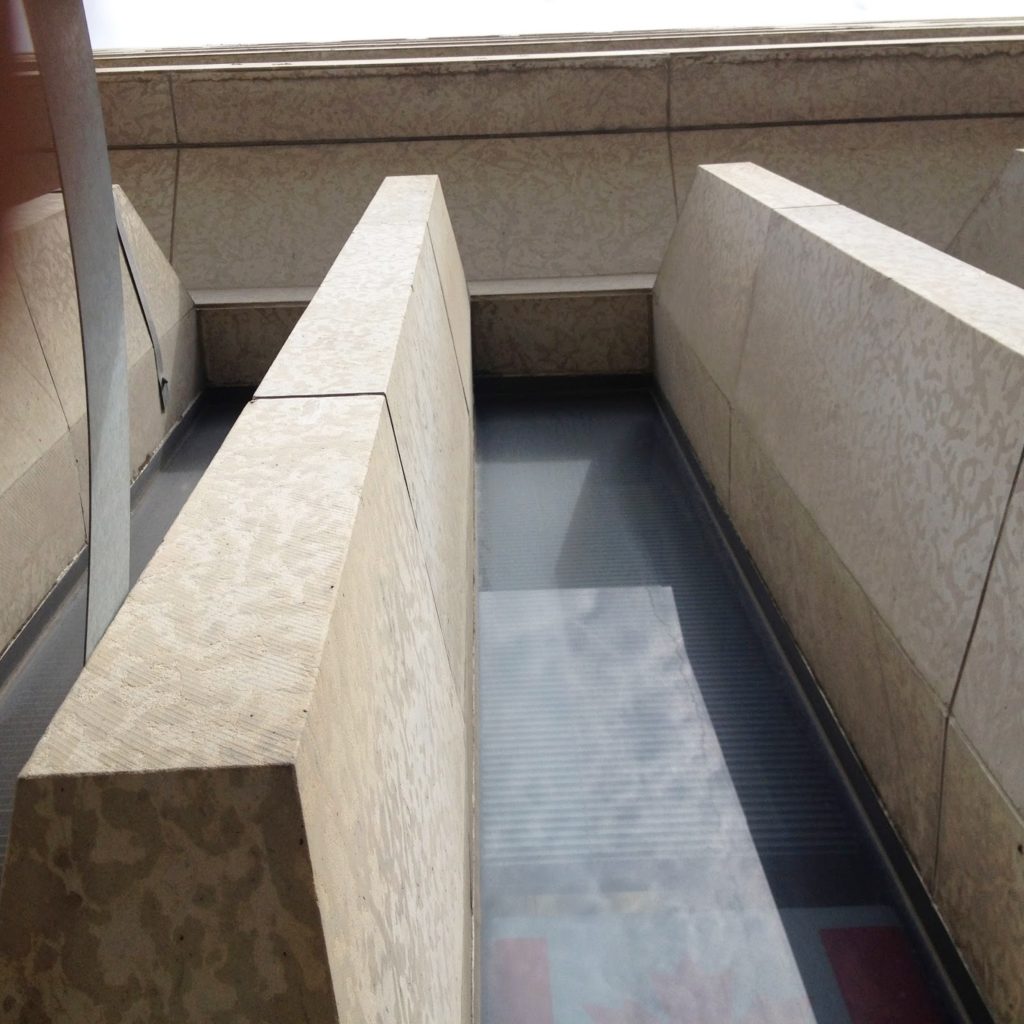 Brutalism
has many critics. Brutalist buildings have frequently been called "ugly," and
"eyesores." In some climates, the concrete does not last well, adding to this
"ugly" look. Brutalist buildings are also sometimes negatively associated with totalitarian imagery.
Brutalism
was never meant to be easy to look at, it was meant to make a statement. It's
an important part of modernism.
Today we may not find the style pleasing to look, but it is an important part of our history.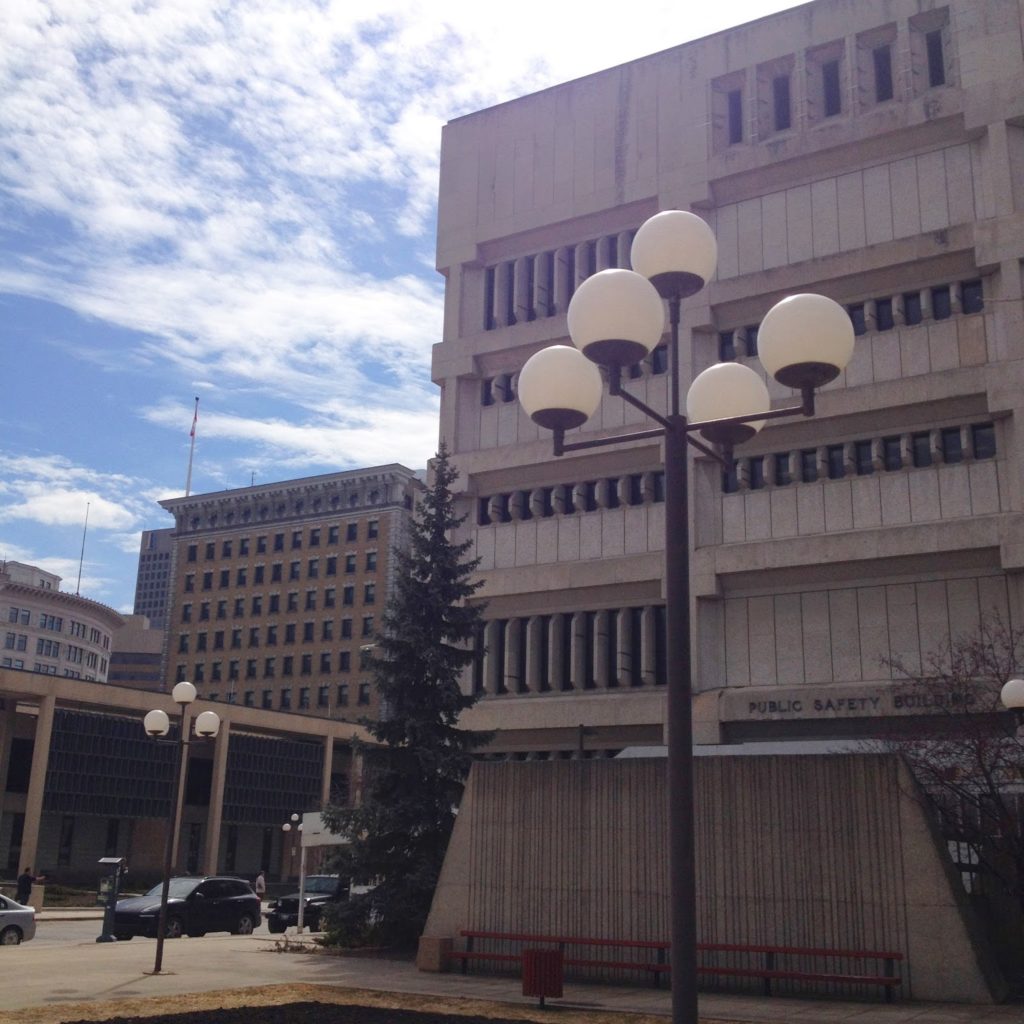 After lengthy meetings, the city reached the conclusion that the building would be too costly to repair, and it will be demolished. No demolition date has been set yet.
Article by Laura Wiens, Creative Communications Intern.
To follow up on this or any other articles on the blog, contact Heritage Winnipeg's Executive Director.
Media coverage of the public safety building proceedings:
CBC
The Winnipeg Free Press
The Globe and Mail
The Winnipeg Sun